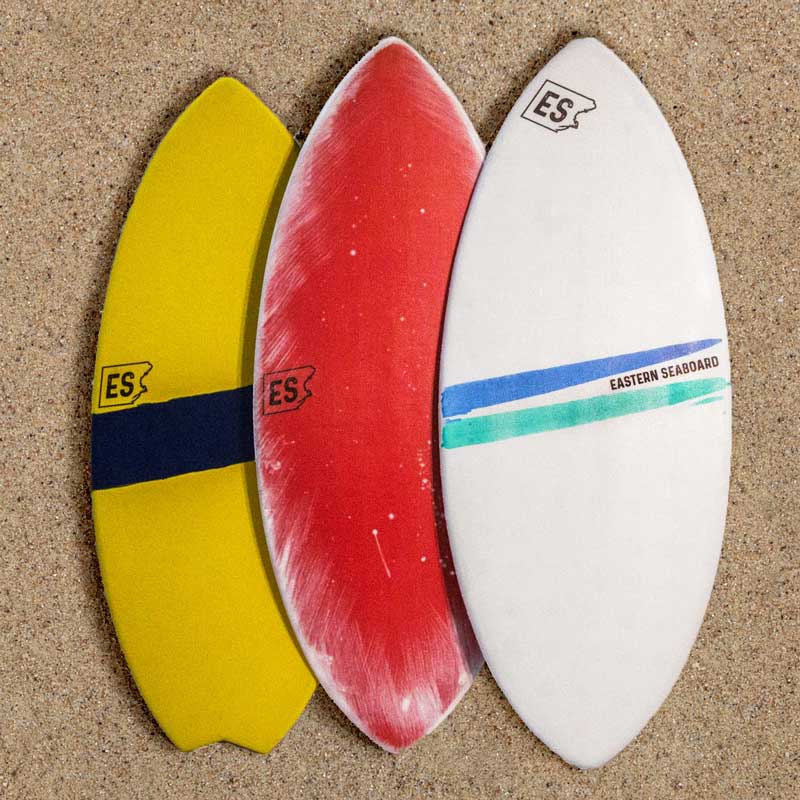 Boston, MA + Bristol, RI
Eastern Seaboard was founded in Boston, Massachusetts in 2015 as a design and creative company representing the East Coast. Our name describes the geographical location of the low-lying coastal states with a shoreline on the Atlantic Ocean. After launching with just an Instagram account, we've grown into a custom handcrafted board company that celebrates skimboarding, surfing and the east coast beach-culture.
We shape, layer and color each premium custom skimboard by hand in Bristol, RI. We aim for the highest quality of craftsmanship, applying the thoughtful design principles of composite boat-building and artistic flavor to make each board its own unique piece.